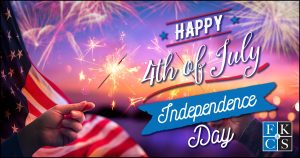 "I like to see a man proud of the place in which he lives. I like to see a man live so that his place will be proud of him."  – Abraham Lincoln
Happy Independence Day, from our team at Feldman, Kleidman, Coffey & Sappe LLP! We are grateful to live, work and give side-by-side with our fellow citizens – united by our respect for one another and love of this country. Together, we make up the fabric of a storied, diverse and ever-changing nation and every day we strive to make a positive impact for future generations. 
It is truly an honor to practice law and advocate for the rights of our clients, a freedom we owe to the brave men and women who have sacrificed everything to protect and serve our great country.
For those celebrating this weekend, stay safe and have fun!